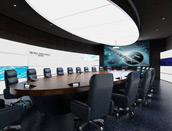 SMAROL INDUSTRY CO.,LTD
is formerly know as ZHEJIANG EFFECT MATERIAL RESERACH CERTER, which is focusing on development, application and promotion of special materials since 2005.
By utilizing smart material which reflect under wide range of environmental changes, such as change under temperature, change under light,change under different angel, change under pressure and change in smell, SMAROL tell stories to customers with color changes.
SMAROL Technology play very important role on high security for anti-counterfeiting industry. Throughout the world, we have provided protective services to secure security documents for governments and valuable brands for their owners.
Thermochromic Pigments are thermochromic micro capsules in a powder pigment form. They have been specially designed for use in non aqueous based ink systems although their use is not limited to this. They can be used to formulate non aqueous based flexographic, UV, Screen, Offset, Gravure and Epoxy Ink formulations (for aqueous applications we would recommend using Thermochromic slurries). Thermochromic Powders are colored below a specific temperature, and change to colorless or to another, lighter color as they are heated through the temperature range. Thermochromic pigments are available in various colors and activation temperatures.