Aluminum Pigments For Inks
EK series Aluminum powder are carried in ethyl acetate and iso-propyl alcohol. These pigments are made from specially selected spherical aluminum powder. The average particle size curve is narrowly controlled and under proper formulation which impart a bright appearance with good coverage ability.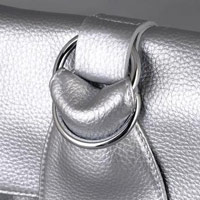 Aluminum Pigment For Powder Coating's Performance parameters
| | | | |
| --- | --- | --- | --- |
| Grade | Non Volatile content(+2%) | Particle Size (um) D50 | Screen Analysis (325 mesh) % |
| EK-601 | 68 | 8 | 0.5MAX |
Packing Method, Storage and Transportation:
Packing Method:
20/25 kgs metal drum of good integrity with plastic inline where applicable.
Tips:
Handle gently, and no acute collision.
Storage:
Keep receptacles tightly sealed.
Store in cool, dry place in tightly closed receptacles.
Keep away from heat and direct sunlight.
Prevent formation of dust.
Ensure good interior ventilation, especially at floor level. (Fumes are heavier than air).
Transportation:
Handle gently, and no acute collision.
SMAROL INDUSTRY CO.,LTD

Email: sales@smarol.com
Tel:+86 571 83735530
Skype: smarolcolor
WhatsApp:+86 15958136613