Home > Glow In Dark Pigment & Paint & Masterbatch
Glow In Dark Paint
Glow in dark paint, also named glow paint, Photoluminescent paint, Luminous paint,Luminescent Paint. It is a new type of eco friendly alkaline earth aluminate self luminous acrylic paint, which is made of strontium aluminate, also called photoluminescent paint.
The glow paint can be charged by visible light or UV light. Then release energy in the form of glowing in dark for hours. With time passing by, the brightness will decay gradually. Then re-expose them under light, they can re-absorb light and reglow. This will turn into a repeatable cycle and the paint can glow over 10 years.
With 12 colors available, the glow paint will help you achieve fabulous glow effect of decoration or instruction.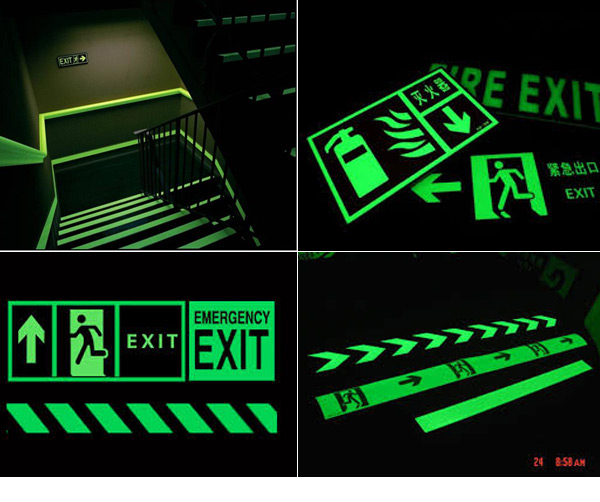 Glow In Dark Paint Functions:
1. Long afterglow
After fully absorbing ambient light (visible light or UV light) for 15- 30min, the glow paint can glow for hours. Different colors have different luminance. Among the 12 colors, yellowgreen/bluegreen/skyblue has the best glowing effect.
2. High safety and Ecofriendly
SGS tested (based on RoHS standard);
Non-toxic, harmless, non radioactive, nonflammable.
Can be used as face/body paint for adult (short time use).
3.Stable chemical/physical Property and good environmental adaptability

4. Cost and Energy Saving
No need of battery backup or maintenance free.

5. Multi-colored option
12 colors in total which will meet your specific need.
6. Repeated Use
Absorb and emit light repeatedly, can glow over 10 years
Glow In Dark Paint Note:

1. The paint should be evenly stirred before using

2 .If brush/spray/roll, two steps are recommended:
brush/spray/roll one layer of ordinary white paint as the premier paint,
then brush/spray/roll the water based acrylic glow paint (good adhesion between the two layers must be confirmed). In this way the glowing effect can be improved by 40%.
Glow In Dark Paint TYPE:
Smarol Photoluminescent water-based acrylic paint
Photoluminescent water-based acrylic paint is a novel environmentally friendly paint developed by our company. Adopting water as the medium, with the advantages of non-toxicity, hard-flammability, good adhesion, good weather-resistance, outstanding luminous effect, it can be used on the surface of such materials as cement, wood, metal and plastic etc.
Smarol Photoluminescent acrylic road marking paint
This kind of photoluminescent paint is mainly applied to road marking,parking lot and the indication line of subway etc.for its good adhesion and excellent grind resistance.
Smarol Photoluminescent acrylic metal paint
It is mainly applied to the surface of machine tools,machinery equipments,auto,construction machinerys by means of spraying or brushing.For better luminous effect,one layer of white or light-colored paint is suggested as the premier paint.
Smarol Photoluminescent epoxy floor paint
Photoluminescent epoxy floor paint is solvent-free, environmentally-friendly product It is suggested that white paint with good adhesion be used as premier paint in order to improve luminous effect.  To avoid loss caused by solidifying, it should be used up as soon as possible. The surface dry is more than 4 hours, while whole dry takes over 24 hours. The suggested quantity is 800-1000g/Sq.m when the paint layer thickness is around 80 micron.
SMAROL INDUSTRY CO.,LTD

Email: sales@smarol.com
Tel:+86 571 83735530
Skype: smarolcolor
WhatsApp:+86 15958136613