HydroChromic Ink
Hydrochromic ink also named Soaking discoloration ink, Soaking Fading Ink, sympathetic ink, water sensitive ink,wet sensitive ink. It is a special white ink, which changes repeatedly from white to transparent when wetted with water and changes back to the original white when dried, for screen printing onto Paper, Umbrella cloth, Plastic printing design etc. The vivid color design is concealed with white in dried condition and appears when the ink becomes transparent with water. it can be made of reversible color fading ink and irreversible pervasion ink.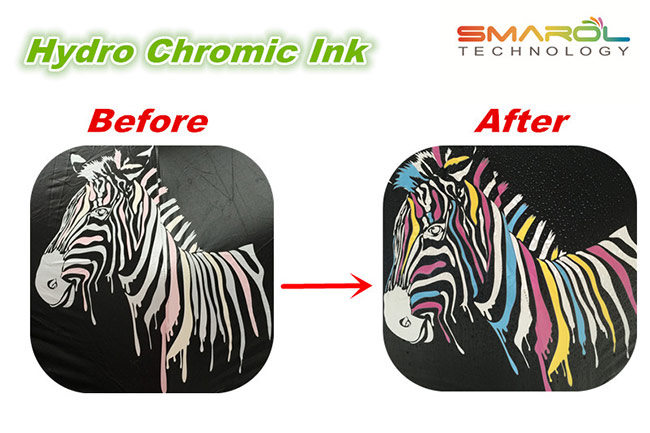 1).Reversible Soaking Fading Ink :
Water-based ink, with white color in appearance, will turn transparent when it is soaked, then recover white color without water.
Application:Kids toys printing, water drawing pad, arts and crafts, security label etc.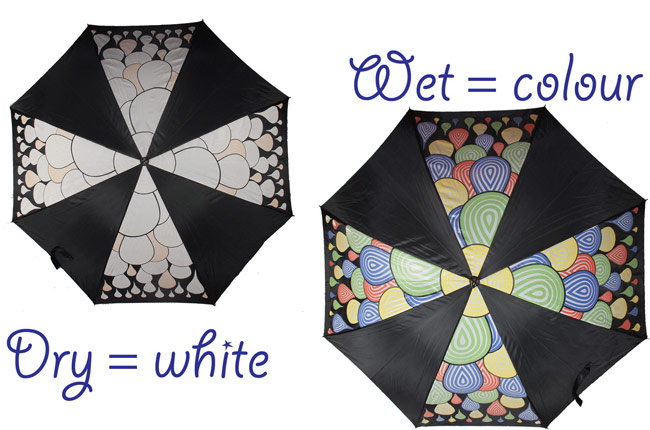 2).Irreversible Soaking Pervasion Ink
The patterns or test of printing sample with this ink will gradually diffuse and turn into a fuzzy state after soaking, and won't be restored to the original pattern or test. The prints can't be reused. Used to detect the battery of cell phones device and other products are soaked or not. It usual be printed on paper.
Application : Soaking detection of the battery of cell phones, application, security label, kids' toys, kids' uninary paper pants etc.
Colors :red, pink, yellow, blue, green, purple, black.

Printing way:
Silk-screen, Gravure
For reversible soaking fading ink, suggested to use 200 mesh water-based silk-screen to print.
For Irreversible soaking pervasion ink, suggested to use 300 mesh water-based silk-screen to print.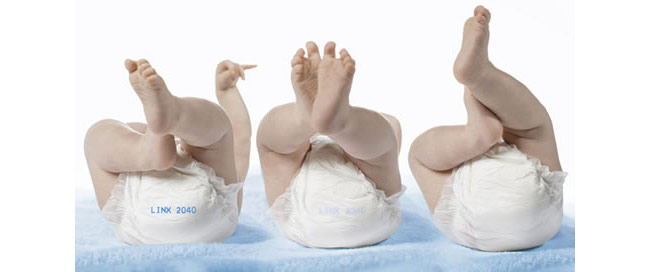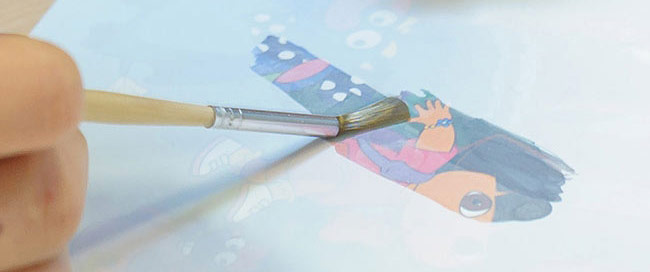 SMAROL INDUSTRY CO.,LTD

Email: sales@smarol.com
Tel:+86 571 83735530
Skype: smarolcolor
WhatsApp:+86 15958136613