Photochromic Ink
Photochromic Inks are available as Screen, Flexographic or Sprayable formats. Water, UV Curable and Plastisol systems.
Function:
Photochromic inks have been specially designed for textiles, plastic, or paper/board substrates.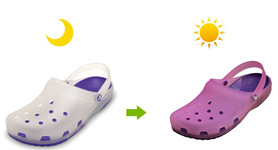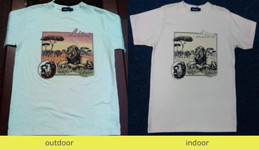 Textile Screen Ink (plastisol) PDF
Textile Screen Ink (water) PDF
Screen Ink (water) PDF
Colors include Red, Yellow, Blue, Green,Orange,Sky Blue, Violet.
Technical Specifications:
| | |
| --- | --- |
| Solids: | 50% +/- 2% |
| Particle Size: | <7 microns (97%) |
| PH (dispersion): | 5.0~5.5 |
| Shelf Life: | 24months |
Related Products:
Photochromic Pigment
Photochromic Paste
Photochromic Masterbatch
SMAROL INDUSTRY CO.,LTD

Email: sales@smarol.com
Tel:+86 571 83735530
Skype: smarolcolor
WhatsApp:+86 15958136613