Home > Glow In Dark Pigment & Paint & Masterbatch
Glow in dark Master batch
Glow in dark master batch, also named Photoluminescent master batch,Luminescent master batch, Luminous master batch, glowing master batch. It is a kind of plastics pellet that has the characteristics of self-glowing. By injection, extrusion and blowing molding, you can use photoluminescent master batch directly to make luminous plastic products.
Our Smarol photoluminescent master batch are particularly for certain resins such as PP, PE , ABS, PC,PVC etc. Our standard percentage of the photoluminescent pigment is from 20% to 60%. The brightness and afterglow time of your finished products could be adjusted by yourself by adding more resins into the compounds. Also, you can choose our photoluminescent pigment and we make master batch by your requirment.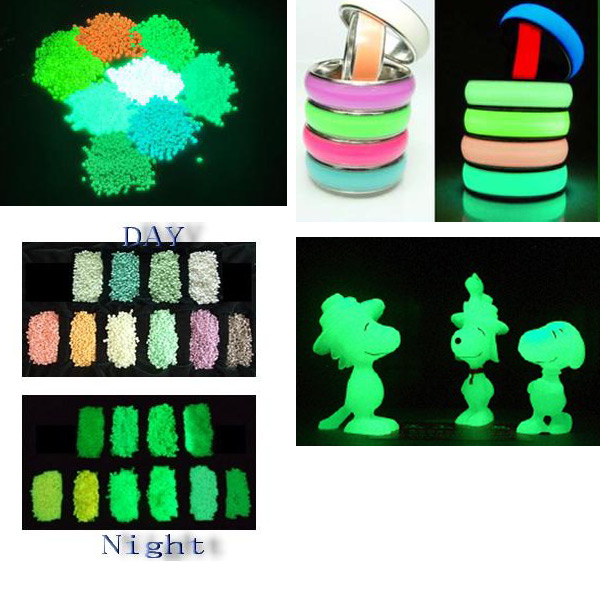 Glow in dark Master batch Functions:
1.Strong spontaneous illuminating capabilities: absorb light in bright places and emit light in dark places in 8-12 hours.
2. Heat to melt and cool to solidify. No chemical reactions in heating.
3. The same heating temperature with that for plastic resin.
4. Strong abilities in reducing dust pollution, enhancing products functionality.
SMAROL INDUSTRY CO.,LTD

Email: sales@smarol.com
Tel:+86 571 83735530
Skype: smarolcolor
WhatsApp:+86 15958136613