Home > Luminescent series
Luminous Glow in dark reflective film
Introduction:
Luminous film is made of transparent plastic by adding luminous powder through a special process,which overcomes the problem of metal contamination.This product is especially suitable for used in signs of republic place and High-building.also regarded as a good decoration products.
We Also can do both glow in dark at night and Reflective in day time muti-function film, also can do OEM according to customer requirement.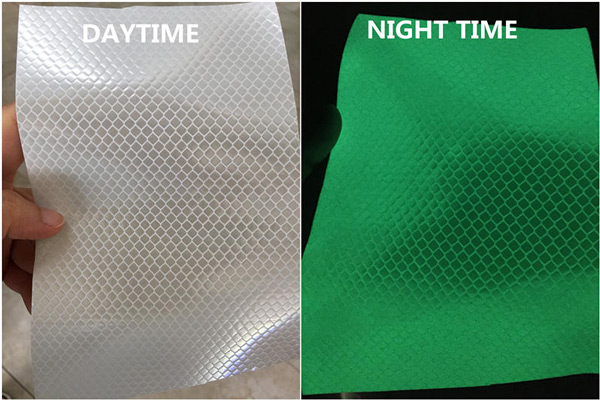 Features:
—— It doesn't contain any radioactive material, non-toxic, harmless, non-burning, non-phosphorus, lead and other harmful elements or chemicals, security for human , through the authority of the inspection department of qualified testing.
— High brightness, long time glowing,it's a pretty goods of high brightness luminous products
——Flexible, easy to store, transport, construction.
——Uniformity, smooth surface, beautiful, suitable for printing and decoration.
SMAROL INDUSTRY CO.,LTD

Email: sales@smarol.com
Tel:+86 571 83735530
Skype: smarolcolor
WhatsApp:+86 15958136613