Cholesteric Liquid Crystal Pigment
Cholesteric Liquid Crystal Pigment are made from cholesteric liquid crystal (CLC) polymers: crosslinked materials that have their molecules "locked" in the cholesteric phase. This allows the unique optical properties of a liquid crystal to be exploited in a solid pigment.
Once a CLC polymer film is made, it is fractured into small platelets that retain all the optical properties of the original CLC phase, including "color flop" and polarization. These platelets are the CLC pigments, and can be used to make color flop and polarizing inks that have clear and dramatic printing effects.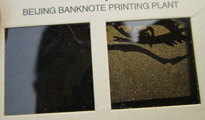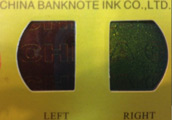 SMAROL INDUSTRY CO.,LTD

Email: sales@smarol.com
Tel:+86 571 83735530
Skype: smarolcolor
WhatsApp:+86 15958136613